At Lowes Rendering we are often asked to work alongside local builders. We were approached to work on this Brighton South Home which was in need of cladding and rendering to give a modern finish.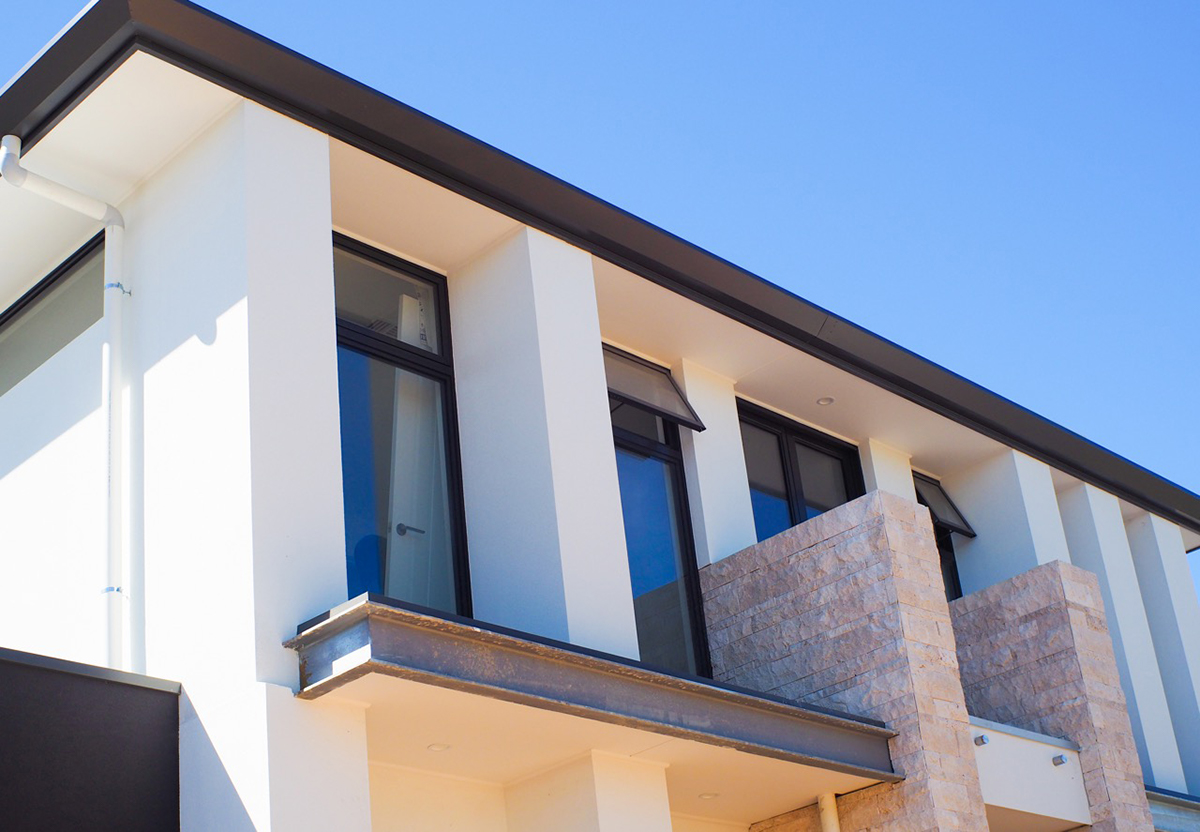 Upper level was cladded with foam render panel. We then applied two coats of Dulux Acratex Range P400 render followed by a coat of Dulux Acraprime. A coat of Dulux Acratex Texture Coat was applied to give a smooth modern finish. The final step was to paint with Dulux Acrashield tinted to lexacon quarter.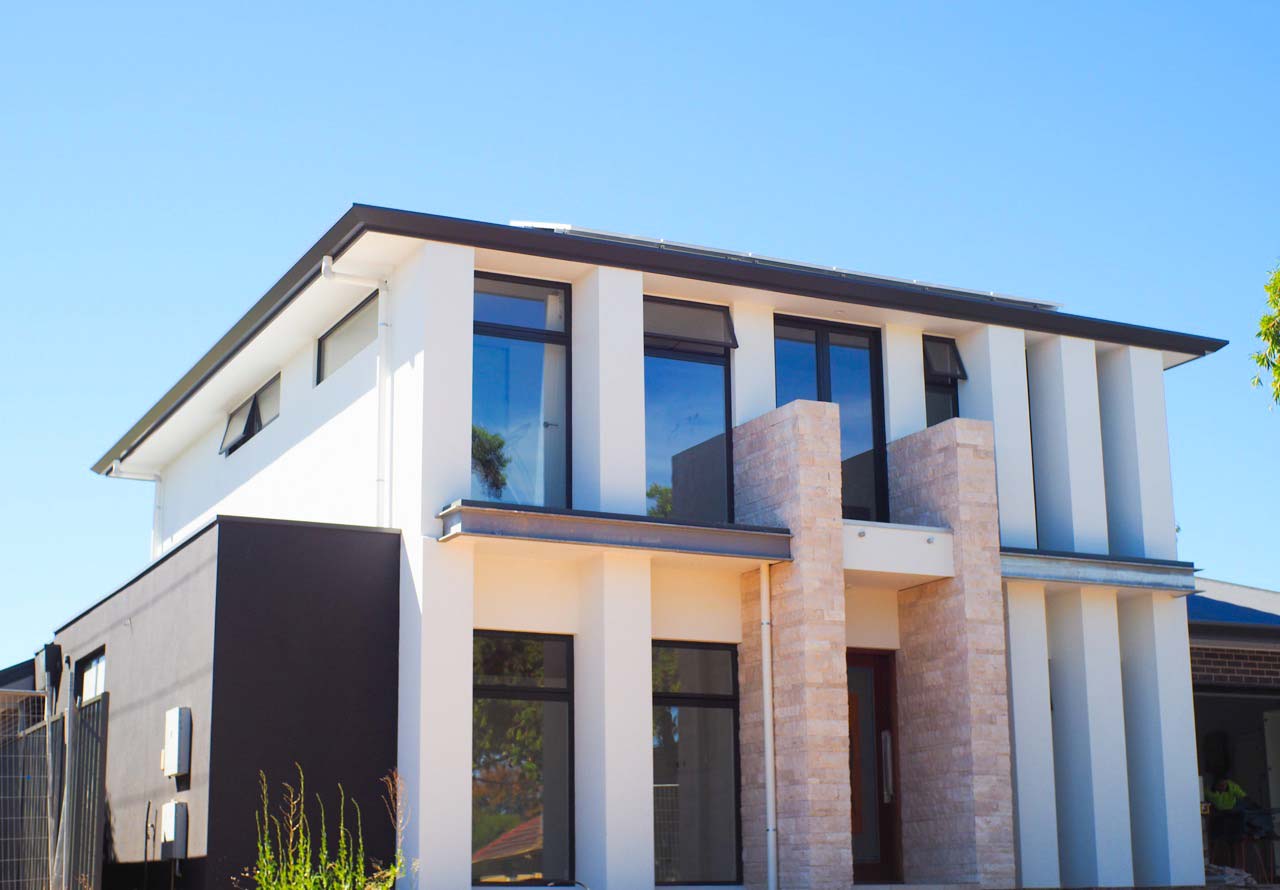 The pillars on the front facade of the house were brick veneer along with the lower level. These were coated with a sand and cement base, screeted and floated flat. We then applied one coat of Dulux Acraprime, one coat of Dulux Acratex and then painted to the desired colour with Dulux Acrashield.
The end result speaks for itself with an amazing modern finish.