We were presented with a faced brick house and worked with Jody and Anthony to discuss the possible finishes that could be achieved and what their desired finish for their home would be.
It was agreed that we would create a heritage finish with featured Quoins and Bands to highlight the features of the house.
We started with a sand and cement base, screeted and floated flat. We then applied another layer of sand and cement render which our highly skilled tradepeople set to work on cutting out the Square Cut Quoins, Window Bands and Flat Bands.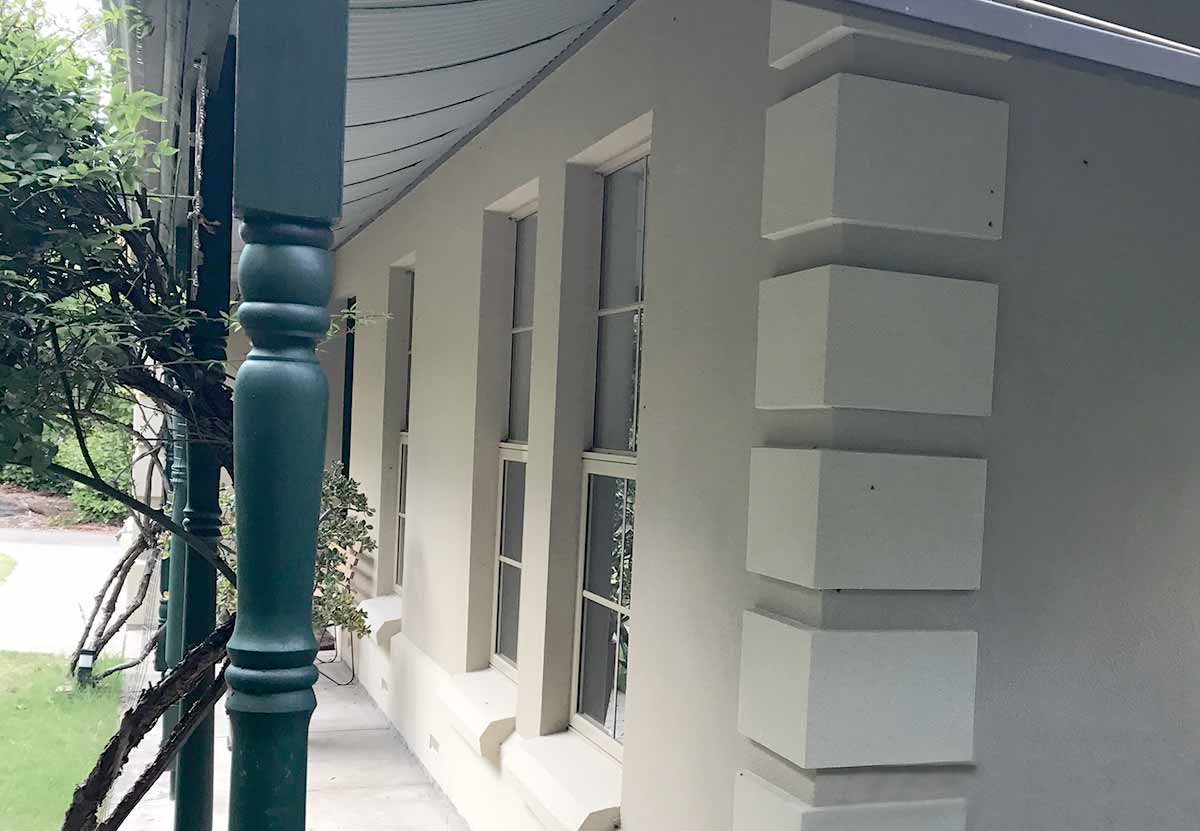 We then applied Dulux Acraprime with a coat of Dulux Acratex Texture Coat and then floated until we achieved a uniform finish. We then painted with a top coat of Dulux Acrashield tinted to the desired colour.
The result was an outstanding finish which exceeded all of the customers expectations.
Lowes Rendering can custom make Quoins and Bands to highlight and compliment your home.
We had very specific needs for our home to be rendered whilst maintaining it's heritage character. Lowe's Rendering delivered results beyond our expectations.